With the year coming to a close and the school holidays practically on our doorstep, us moms are picking our brains on what we're going to do with our naughty Nick's and sassy Sally's.
We could do the same thing we've done every year – take our kids to the zoo, the beach, the park and the cinema or we could totally switch it up and possibly make the most daring decision of our lives.
If you're eager to hear what that daring decision is, we first need to get you prepared for the reveal by letting you know that we have good reasons (and suggestions) to make it a little (or a lot) less daunting than it sounds. We're talking about a family vacation. Yes, a vacation that includes the kids!
Now I know it's a lot to take in and you're probably already thinking of everything that can, or will, go wrong but what we can say is if you choose the destination with kids in mind and pay special attention to the amenities and activities on offer – your vacation will be disaster free. (I can see that eye-roll over there, but give us a chance to win you over)!
We've really made things easier for you- we've done our homework and sifted through destinations around the world that accommodate children and keep them busy so that you and your hubby can sit back, relax and enjoy a proper vacation.
You can also browse Bargain Hunter's blog for some more tips and information on how to make it a good experience for your kids.
So, take a scroll through the list and if you wish, pick the place that suits you best!
Adrenaline-Pumping Trips
Skiing in La Plagne, France
Can you imagine how excited your children will be to see snow? Well, that's if you don't already live in a place that hits zero degrees.
A skiing vacation is a once in a lifetime experience that is guaranteed to be heaps of fun for the entire family. It's the perfect family trip as the kids will be kept busy at the kiddy sections of the slopes, learning how to ski, while you and hubby can bond over learning and mastering the art of staying on your feet! The best place to go skiing, if you have the kids in tow, is La Plagne, France.
They have designated children's sections that are run by professional child minders – which means you and your beau can relax in the many beer bars, or whiz down the slopes, in peace.
Quad Biking in Dubai
Dubai can be best described as the ultimate adult playground but luckily most of the activities and tours on offer, also cater for children. Quad biking in the dunes of the Dubai desert is an exhilarating adventure, as well as an educational activity as one is able to learn more about the desert and its many gems.
This is also an interesting trip as the children (and you, too), can find new perspectives and treat your eyes to new, unique sights. The city of Dubai is riddled in incredible sights and activities, which means you don't have to worry about the kids getting bored!
Adventures in Nature
Visit the Countryside in South Africa
Little compares to the beauty found in South Africa, especially the natural beauty of the countryside.
The small countryside town of Greyton looks like something out of a fairytale. The weeping willows, Victorian houses with their white picket fences, the horse stables, quaint coffee shops and markets leave one feeling like they've entered into Alice's Wonderland.
There are many beautiful places to stay and amazing things to do that will keep the kids busy, and you, relaxed. Greyton is a mere 40 minutes' drive out of Cape Town, which was voted as the number one city in the world to visit, by The Telegraph – four years in a row! So, if you decide to visit Greyton, you'll be seeing Cape Town, too! Now that's a win-win!
Experience a wildlife Safari in Africa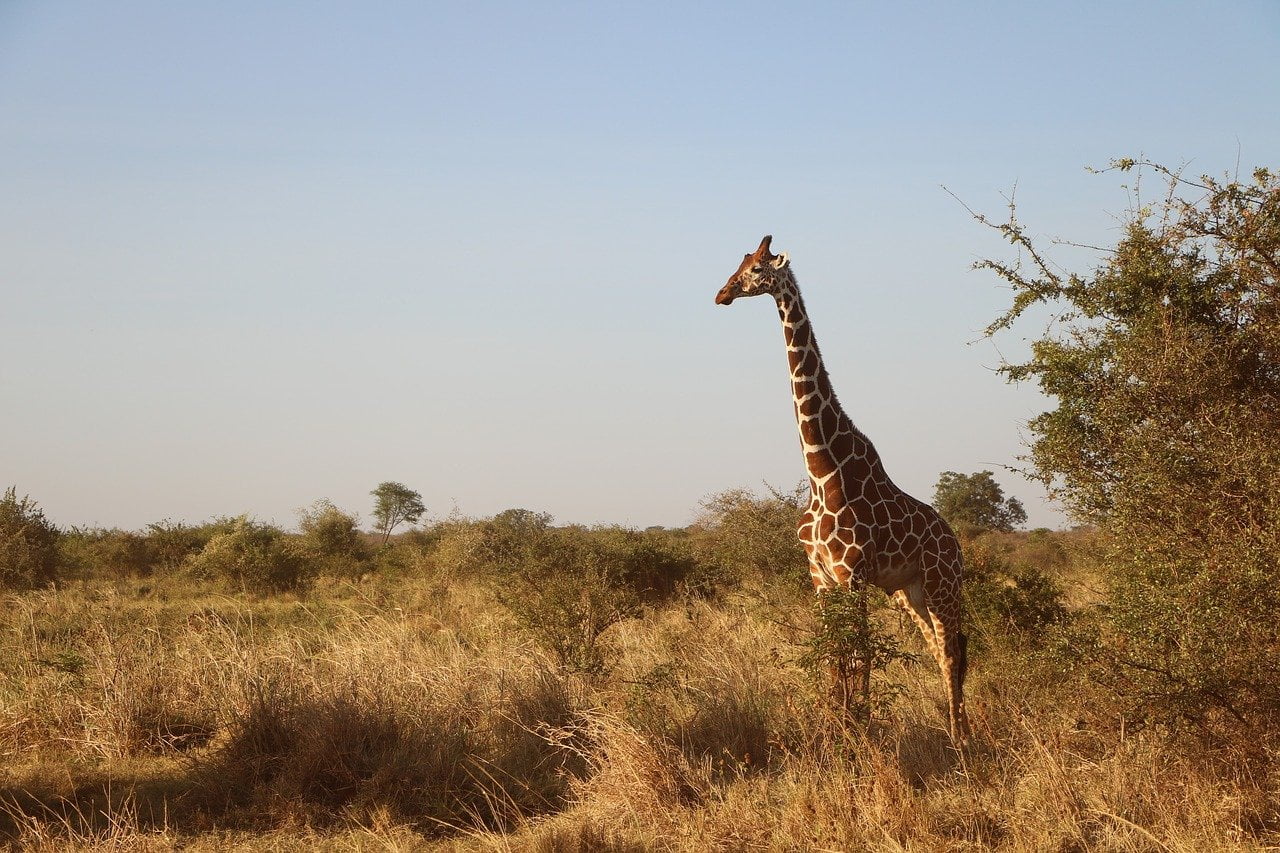 Africa is world renowned for its jaw-dropping beauty and it's coveted wildlife. In almost every country on the continent, one can expect to see the likes of lion, elephant, leopard and giraffe, while on safari. However, there are a few places that have been left completely untouched, where the wildlife roam free and one can enter into their natural habitat.
Botswana, Kenya and Tanzania are the most well-known places for travelers who are eager to experience an authentic African adventure and encounter a plethora of game. It's an eye-opening experience which will move even the youngest of visitors.
There's nothing like seeing wild lions in the flesh! It's an educational adventure, and one that will certainly be remembered for many many years.
Fantasy Holidays
Dog-Sledding in Lapland
Lapland is known to be the place where Santa Claus lives. This is often depicted in children's Christmas films and storybooks. Can you imagine how excited the kids will be to hear of this!
Now, if you think Lapland is just snowed over, with little to do – think again! Dog sledding is a popular activity in this part of the world, an activity which closely resembles Santa Claus's trip on his sleigh – when he is about to shower all the well-behaved kids, with gifts! You may think it's just fun for kids, but let me tell you, you'll be surprised at the amount of fun you'll have, too!
And, if you need a little more convincing, Lapland is one of the few places that one can catch a glimpse at the world renown phenomenon – the Northern Lights. This, of course, would be a spectacular sight and a breathtaking experience, as one doesn't get to see this every day!
Visit Euro-Disney in Paris
Every kid is mesmerized by their favourite Disney characters, and at Euro Disney in Paris, the kids can actually meet them! Euro Disney is known to put on incredible shows through the streets of the theme park, which boasts grand floats and an entertaining sing and dance by the Disney characters.
That's not all, the theme park is home to some of the most incredible rides in the world – a fun experience for the entire family; whatever the ages!
Beach Trips
Swim with the Sea Turtles in Seychelles
You often need to be careful about taking the kids with on beach vacations, mainly because the honeymooners seem to flock to these destinations. I'm sure they wouldn't be very happy to see some energetic kiddies show up – and anyway, there's often not much for them to do on the honeymoon islands.
In Seychelles, however, there are many islands in the area, most of which are family friendly. Mahe for example, is a family friendly island that's home to the world's largest species of tortoise, and sea turtles have made their home in the crystal waters. Boat trips, snorkeling, stand up paddle boarding, kayaking and swimming with the sea turtles are all part of the itinerary!