Every vacation leaves so many beautiful memories that you would want to cherish for a long time.
You may also like to share your fun experiences with friends and social audiences to wow them with your finesse of immortalizing memories and help them plan their trips.
With travel slideshows, you can easily do all these by having images and videos of your tour aesthetically collated with captivating atmospherics.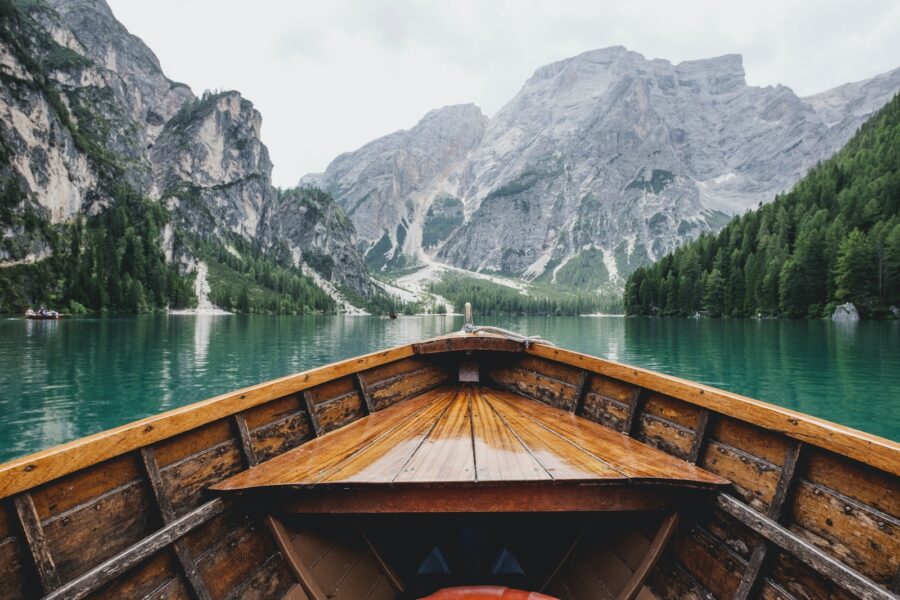 Ways To Make A Limelight-Stealing Travel Slideshow
Your travel slideshow has to stand out in its creativity to spark the viewers' interest and engage and charm them. This is not as tough as it may sound.
For initial inspiration, you can go through slideshows of other visitors available online. Keenly observe their strategies to keep the viewers' attention from straying.
You don't need to mimic them. Focus on developing your own style of presentation. The section below will help you do that with flair.
1. Align The Content With Your Targeted Audience's Preferences
If you want to make a slideshow for your friends and relatives, you may include many visuals of how you spent your vacation relishing gourmet dishes and having fun with the family.
However, if your slideshow is meant for publishing online and on social platforms, an overdose of family moments can be boring for viewers. You must focus more on the places of interest and things that can add value to the viewers' time.
For inspiration, you can view the slideshows posted by other travelers on the internet and check out the strategies employed by them to make viewers commit attention.
2. Select The Best Visuals Only
The temptation of including all the images that you had clicked during vacation can prove overpowering. You, however, need to be choosy and invest some time to shortlist the most appealing images and footage.
Making a lengthy slideshow with lots of images would strain you mentally and won't engage the viewers either. Select no more than 50-100 photos and restrict the slideshow's length to a maximum of 4-7 minutes.
Cater to the short attention span of viewers with close-up, portraits, landscapes, time-lapses, and other photos that present your journey from a unique perspective.
3. Cut The Chaos
Your slideshow will get a magnetic charm only when the photos are presented in an orderly fashion that can visually narrate a story.
Introduce the viewers to the dynamics of the place with relevant images and gradually build their interest. Insert breathtaking images in the middle to portray the beauty and attraction of the place from various dimensions.
Have visuals that carry glimpses of local culture or other amazing things that might not have crossed viewers' sight earlier.
Jazz up the presentation with a handful of visuals showcasing your leisure moment activities. Conclude the slideshow with visual tips on useful facts like how to get the best deals on airfare, local conveyance, hotels or the quality of your hotel rooms, amenities offered, etc.
4. Spice Up The Show With Video Footage
An abundance of images can make your presentation drab. To sustain the viewer's  interest some video clips like the panoramic view of seawater or overseeing the landscape from the top of a hill.
A good slideshow maker will offer you all the features you need to insert clips and aesthetically arrange them with images.
5. Edit Your Images Gracefully
A quick look at the images you had eliminated for inclusion in the slideshow will convince you if they need some edit tweaks to heighten their appeal.
Use good editing software to adjust the brightness, hue, contrast, saturation, and other aspects. You can also redact distractive background objects, insert text to offer tips, and colorize dull images.
6. Use a Good Slideshow Maker
A good slideshow maker is essential for making a bold and stylish statement about your shooting capabilities.
Add character to your presentation with creative filters, seamless transitions, special effects, and animations to complement the image themes.
Choose the effects based on the scene. For example, if you are strolling with your family through a monument, make the images fade through in monochrome for a homely effect.
You can also create a slideshow online with good software. However, keep an eye on the quality of the images, which should not be compromised while zooming or cropping. You can use animated collages of your photoshoot to make a visual impact on social media.
Some other features you can look out for in a slideshow creator include:
Easy to navigate, intuitive, and user-friendly interface
Handy availability of most useful and commonly used tools
Huge collection of professional-looking, creatively designed templates
Large inventory of royalty-free footage, music scores, and audio titles
The capability of creating animated collages with images and videos
Provision for adding voice narrations
3D effects for images and text
Adding captions to images
7. Choose A Groovy Background Tune
The mood of the slideshow can be set or ruined by the soundtrack that plays in the background. Using tracks that are soft on the ears can make viewers groove and also keep them glued to the show.
Mixing tracks can create the right atmospherics. If the scene has brisk movements and crazy fun inputs, use rock or pop tunes. When the image shows the remnants of a desolate old city with crumbling monuments, switch to instrumental or classical music.
8. Give the Final Touches To Your Slideshow
Once everything is in place, you need to set the context for the viewers with a well-thought-out intro that will give a brief textual overview of the place you visited. This will spark the curiosity of viewers.
Use stylish or animated texts to add uniqueness to the intro so that random viewers stay on. You can tailor any intro preset available with the software to accomplish this.
The final slide of the show should thank the viewers for watching your presentation. You can use engaging text on an image where you and other members of the family are waving at the viewers.
Export the slideshow in an appropriate HD format based on the requirements of the platforms where you intend to post it.
If you want to share the slideshow over the phone or chat apps with your friends, you can use a medium resolution and compressed format to match the transfer bandwidth without losing fidelity.
Conclusion
Any vacation carries wonderful memories that can evoke beautiful emotions later on if well preserved. Thanks to the advancement of slideshow-making technology, you can now create captivating shows in a matter of minutes without having to fray your nerves.
Your creative brilliance will be tested, though, when it comes to sorting and arranging the images to tell a gripping story. It is better not to assume that viewers would like anything you would present to them.
If the slideshow is not getting enough positive responses after posting on social platforms, consider tweaking the images and special effects to make the slides more attractive.
Experiment with the different features of the slideshow creation software to seek out hidden gems that can take your presentation to the next level effortlessly.